Digital Signage Products Create Opportunities for Gorgeous, Unique Signage!
Posted on 04/24/2013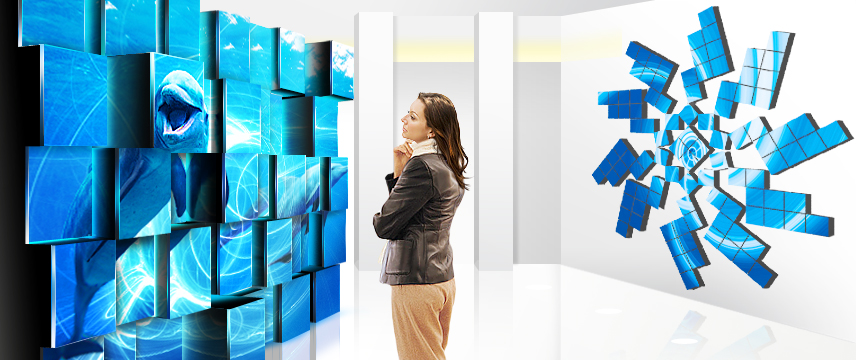 In Star Signs' recent trip to Vegas for the Sign Expo we had the opportunity to take a look at all the best new digital signage products and technologies--not only at the conference, but throughout the city of Las Vegas where high-definition, gigantic digital displays are everywhere you look!
One product which we can't wait for a chance to use is Samsung's 21.5" Square LED LCD Display. These modular screens can be combined to create a myriad of dynamic and intriguing displays. Able to be configured in video walls up to 10 x 10, these units are bright, beautiful, and sure to grab attention and interest.
If you would like to know more about these captivating little blocks, you can check them out here or just call us up and we'll gladly design a custom, striking video display for your facility or space!
Excellence in Environmental Graphics