Large Format Digital Printing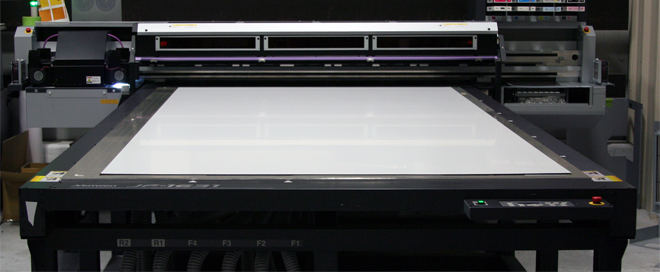 Star Signs employs a Mimaki JV3-130SPII 4 color continuous solvent printer for limitless printing on a wide variety of flexible materials.
We also use a Mimaki JF-1631 large format flatbed UV printer. This state-of-the-art UV curable inkjet printer's versatility allows us to print on most any substrate from paper thin to 2" thick and in resolution including 300, 600, and 1200 dpi. This technology allows us to provide a comparable and cost effective substitute for screenprinting along with an unlimited capacity to create one of a kind graphic projects.
• Backlit graphics on polycarbonate
• Interior and exterior polyester banners
• Wallpaper and large format graphics
• Aluminum, acrylic, vinyl, PVC, wood, 3Form, and even Glass!
• 3M heat applied vinyl
Excellence in Environmental Graphics